Reference Library

We have shelves and disks groaning with accumulated ideas for facepainting and product information. When you're groaning with frustration, let us know - a groan shared is a groan halved and the shelf gets a break too! Even if we don't know the best product to use, we will be fascinated to find out!
Please email your request for an image and we will send a jpeg image to your email address with notes if necessary for you to paint your own version. Pictures supplied from the library cannot be reproduced or published in any form without permission.
Describe the image you need in as much detail as possible eg "I am doing a Willy Wonka party can you suggest some images suitable for the five year old guests?"
It is quite important to state the approximate age of your models as some images are more complicated than a five year old can sit for, a solution for the same problem on a supermodel might require something more sophisticated. We regularly feature different images from the reference library, to whet your appetite.
THIS MONTH'S FEATURE: WEIRD AND WHACKY REQUESTS WHILST OUT AND ABOUT THIS SUMMER!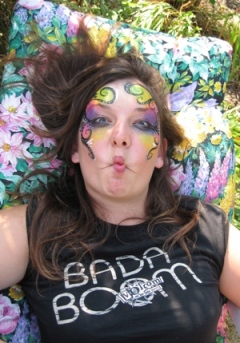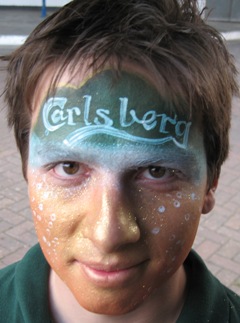 BADA BOOM? CARLSBERG SELLER TRYING TO UP HIS SALES!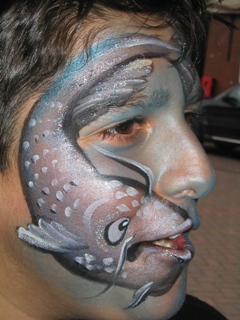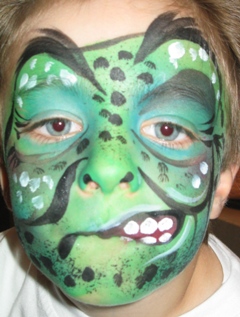 COD. YES REALLY! EXACTLY AS REQUESTED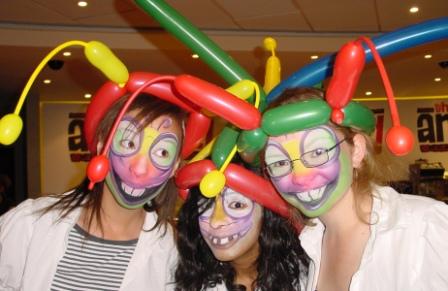 IT'S A BUG'S LIFE (FOR AN ANT BULLY)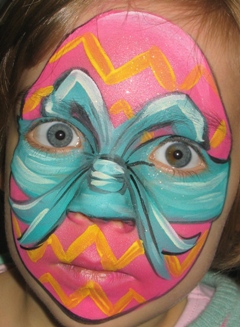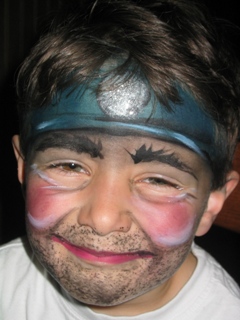 SURPRISED? YOU ASKED FOR IT! THE LAUGHING POLICEMAN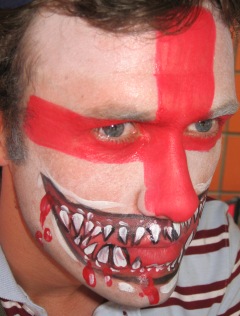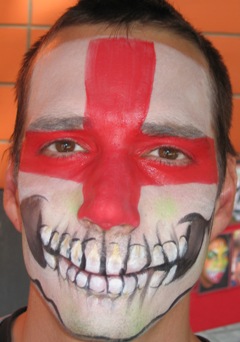 IF ANYONE KNOWS WHAT THIS WAS ABOUT, DO TELL.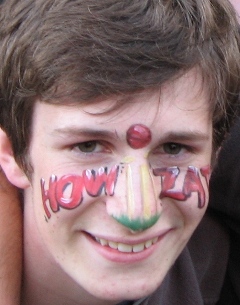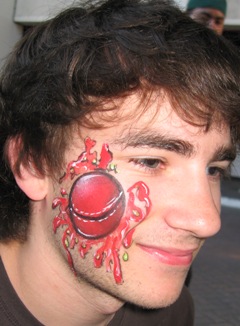 I THINK THERE'S A CRICKET THEME GOING ON...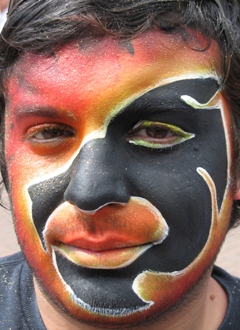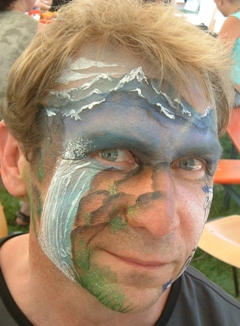 THUNDERCAT, GOT THE T SHIRT, NOW THE FACE. AND THIS IS PATAGONIA! YES IT IS!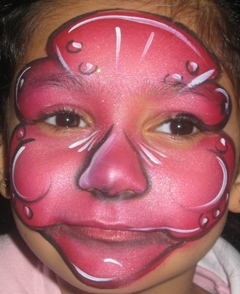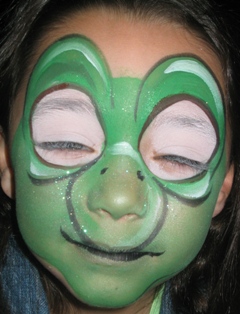 A PINK ROBOT. GO FIGURE. DEFINITELY NOT NINJA, TURTLE.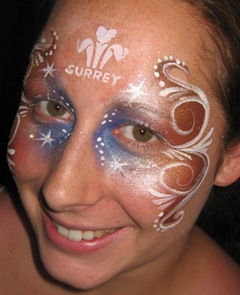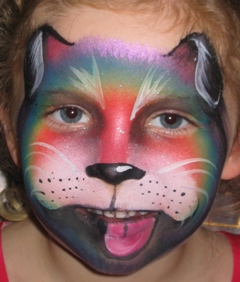 TRUE SUPPORTER! RAINBOW PUPPY. WOOF WOOF!