DVDs can be a fantastic way to learn the techniques and designs of respected professionals in the comfort of your own home. Here are the details of some of our favourites from Mark Reid and Raphaelle Fieldhouse: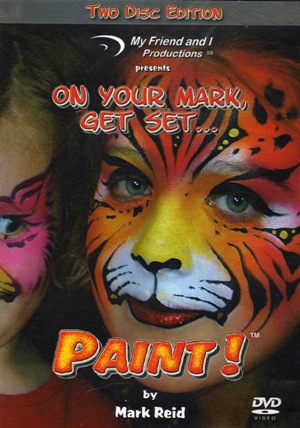 On Your Mark, Get Set ...PAINT by Mark Reid 2 Disc DVD
Since 1994 his work has won him numerous accolades and awards. His energetic style of painting and blazing speed, captivates his audience and is truly a perfomance in itself.
Now in this instructional DVD, you can learn Marks techniques and unique style of painting.
A two disk dvd teaches you how to load your brush, perfect lines and secrets of sponging. Mark also shows you how to paint 13 face designs step by step. Tiger faces, Cats, Butterflies, Tribal designs to name a few.
So, On Your Mark, Get Set, PAINT!
.
.
.
.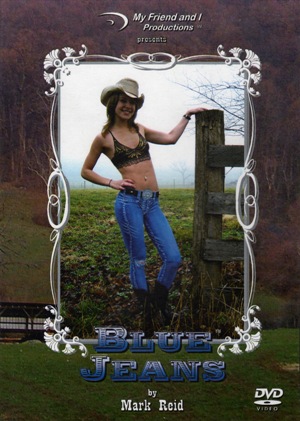 BLUE JEANS by Mark Reid DVD

Mark is passionate about his art and believes strongly in sharing this passion with others.
In this instructional DVD, you to can learn the step by step process, techniques and unique style that Mark uses to create his amazing painted BLUE JEANS.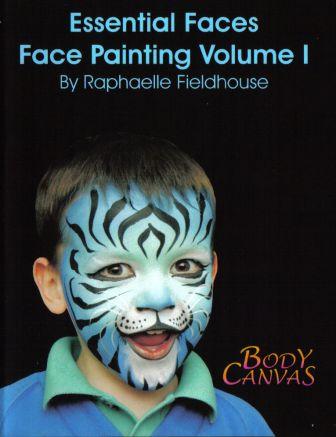 Thankfully, award winning Raph has made a DVD of her stylish painting techniques. She has kept it simple for this first volume of popular designs.
With over 30 designs and 8 detailed 'step by step' demonstrations, and an invaluable troubleshooting section, this has to be an addition to your DVD collection!