We are constantly on the lookout for unique and helpful products. Here's a section about them, with extra details.
GET ORGANISED!
We have found some swish deep black cases, one is A4 and suitable for all paints, one small A5 size which is great to house your split cakes. Both come with 12 little velcro dots to secure your paints in place. We are full of bright ideas!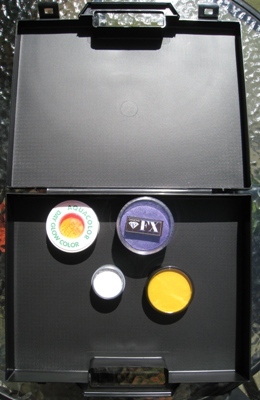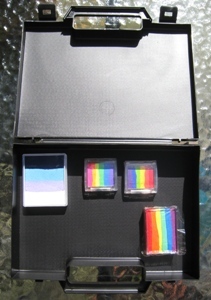 SPONGES
Sponges are almost as important as your precious brushes. Everyone has their own favourites, we've worked hard to offer an excellent selection of pretty much everything you'd ever want from the standard round, straight sided sponge to our 'Bibi Special Sponges' that come in different shapes, softnesses, absorbency and even a selection of them all!







ACRYLIC MIRRORS
We have three sizes of shatter-proof mirrors, A4, A5 and a handy 10 x 8cm that conveniently fits into the recess of a Grimas palette. We also have adhesive mirror film cut into 5cm squares that can be adhered to the back of your business card for those very special occasions.
PLASTIC BRUSH TUBE
We have sourced a clever plastic tube that screws together for transporting your precious brushes.

DOTTY ABOUT DOTTERS!
Alongside our budget sponge stick sets, we have a big sponge dauber for making colourful one-stroke spots for conversion into whatever your imagination dictates! We also have smaller 'daubers' 'spotters' (call them what you will) in various sizes, and also the small foam 'dotter' that is ever popular for creating .... tiny dots.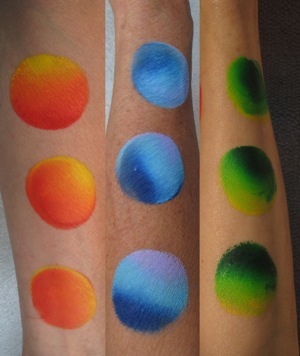 COSMETIC GLITTER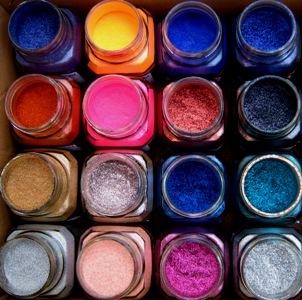 Facepaint
UK has it's own reasonably priced *cosmetic approved* glitter, and fantastic little clear bottles that have a twist closing so you can adjust the flow,
and not lose the lid! At last an end to a glitter covered kit; these will not rattle loose in transit. The bottles also come in an opaque flexible
version with a very fine nozzle, useful for thicker liquids like glue for glitter tattoos, henna, gel - anything - fill them yourself!
WE HAVE 'PRACTICE SKIN' PADS FOR PRACTISING YOUR LINE WORK AND THOSE DELICIOUS 'ONE STROKE' TECHNIQUES.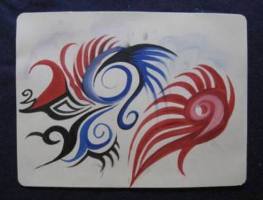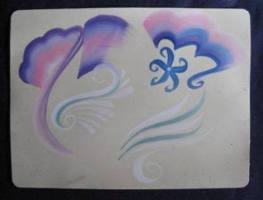 Hints and Tips: Dark colours (especially DFX) may be hard to shift, but if all else fails, ordinary vegetable oil does the trick! Apparently so does Shaving Foam....
With all the excitement over split cakes, we are here to help you make your own. We have several containers from little boxes to handy palettes, and now the Jumbo Palette! There are 4 rectangular spaces that are perfect for home-made 'rainbows' and 4 round spaces that are perfect for your most popular duos of 2 colours for blending such as yellow and orange for tigers. The 8 smaller circles are perfect for little pots of the strong metallic colours for details.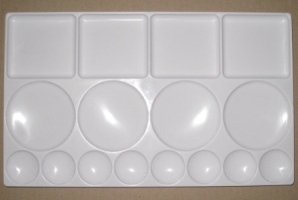 All of our unique products are listed under the 'FPUK' brand