TEMPTU PRO has been producing long-lasting body art products and innovative cosmetics for over twenty-five years. When the original TEMPTU PRO All-Ink Transfer was invented for the 1981 movie "Tattoo," it became an overnight success with Hollywood makeup pros and body artists alike.
In the
process of creating a superior transfer ink, they discovered that the same formulas could be used to manufacture an exceptional line of body paints
and cosmetics, giving birth to TEMPTU PRO Body Art.
TEMPTU PRO offers the highest quality body art products on the market. They were among the first to innovate body art with the use of airbrush equipment and tattoo stencils. The results last for 2 - 5 days with the right after-care.
The world famous original Dura formula is a versatile, alcohol-based product for use with airbrush, paintbrush or sponge. Highly pigmented and long-lasting, the Dura formula has been an industry favourite for body art, skin, prosthetics, tattoo colouring, and special effects for over 25 years. Perfect for long wear and coverage, even under hot studio lights, the Dura formula is responsible for the stunning full-body look of Mystique in the X-Men films, and for on-air talent at NBC and Fox.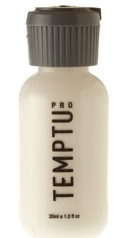 The Dura Liquids are designed to be used in
an airbrush, for example for temporary tattoos using a stencil, but can also be used to activate the palettes for a more opaque finish. They come in
large 30ml bottles or Starter Sets of 10 small 7.5ml bottles.



The Body Liners are a ready-to use product with
an integral brush designed for quick long-lasting hand-painted designs, and come in lots of useful colours.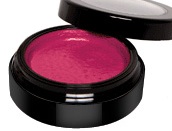 Dura Pro Palettes are triple poured with Dura
liquid formula and have become an industry favourite for body art, prosthetics, and special effects makeup. Incredibly long-lasting and developed to
withstand even the most extreme conditions, these concentrated pigments are ideal for creating a variety of effects.

Available in single colour palettes or Pro Palettes, Dura Palettes are a must-have for every makeup artist's kit. Palettes can be applied with either
a brush or sponge activated with 99% alcohol. To achieve a richer consistency activate the palette with the corresponding Dura liquid.



HOW TO USE!
>Before applying prepare the area of skin to be painted using 70% Isopropyl Alcohol, or alcohol swabs. This removes any natural oils that would prevent the ink from 'taking'.
The finished design will need to be powdered to fix - you can use Grimas Transparent Powder, Grimas Fixing Powder, or even Talcum Powder at a push.
Some people add glitter instead of powder, and this works well temporarily, but the tattoo will not be completely fixed so will not last as long.
We do not recommend that these products be used by or on children.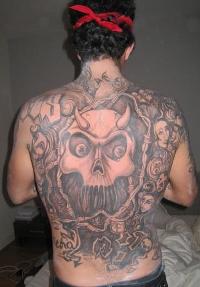 PAINTED BY BIBI FREEMAN AND ANITA CLARK USING DURA PRO PALETTES
All can be purchased here: Temptu shop page
After Care for Temporary Tattoos
Apply talc or baby powder before/after sleep/showering/physical activities

• Avoid using soap when bathing and pat dry or leave to dry naturally

• Avoid use of lotions and oils

• Do not scrub or rub your body art, the friction will shorten its life

• Do not shave over your tattoo

• To remove wipe off with rubbing alcohol (surgical spirit)